It is time for the January
Bout of Books 12.0 read-a-thon
. This week corresponds to school being back in session and my son's birthday at the end of the week so I don't have as much time to dedicate to reading as I normally would. Last year I know I didn't get close to my goals at all so the new "no goals" version debuting this week is pretty awesome. Of course, you can set goals if you want but I'm just going to read and attempt to play along in some of the challenges this week. Be sure to sign up so that you have a chance to win the grand prize!
I have a few books from the library that I need to finish up so those are the books that I am listing here. Again, I don't think I'll be able to get through all of these, but these are the books I'll be picking from. Even though there are no goals and I've not set goals - rigorous or easy - I'm still going to track my progress at the end of this post.
Summer of My German Soldier by Better Greene
(Finished.
See my review here
) I am currently reading this book but I'm only half-way through so I won't finish it before Bout officially starts. I read this several times when I was growing up and picked it up again to read along with --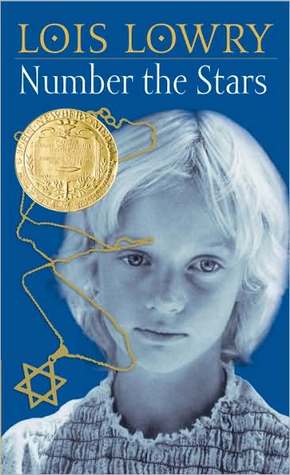 Number the Stars by Lois Lowry
One of the ladies I work with gave me this book to read. I remember being a huge Lowry fan growing up and I thought I had read all of her books; however, I don't recall reading this one. I've had it for quite some time and I need to read it and get it back to her.
The Sari Shop Widow by Shobhan Bantwal
I read The Dowry Bride a few years ago and thought it was just phenomenal. I picked up The Forbidden Daughter in 2014 and was excited to see a new work from Bantwal on my library's shelves when I was browsing last week. If you want to read more diversity I highly recommend this author!
The Red Scarf by Kate Furnivall
I'm not sure what this book is about but I thought the title was intriguing and the cover is gorgeous.
Veiled Rose by Anne Elisabeth Stengl
I read the first book in this series, Heartless, over the Christmas break. The series was out on display in the Young Adult section of my library and it looked interesting. I really enjoyed Heartless and so I grabbed the next book last week on our library visit as well.
Are you participating in Bout of Books this round? Leave a comment if you are; I'd love to stop by and see what you are reading!