The
365 Days of YA Reading Challenge
is having a link up for January reading. If you haven't seen this challenge yet, you really should jump over and check it out. The graphic is amazing and full of book recommendations. What is really neat about this challenge is you could read 4 books up to 365 books if you were able to read a book a day.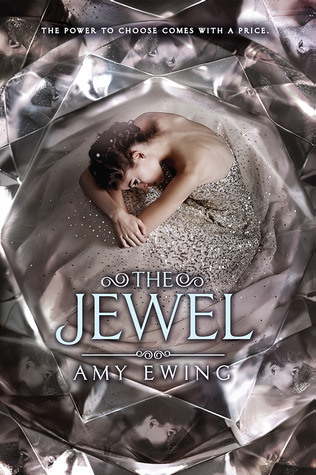 Source: library book
The January recommendation was
The Jewel by Amy Ewing
. I like books with girls in fancy dresses on the cover even though I know many readers are over this style of cover art. I had no idea what the story was about. Very interesting plot line; hubby and I both remember watching a movie with some similarities many years ago that was based on a book but we can't remember what it was now. This is a young adult book so one big difference is the age of the main characters. It's a little - okay, a lot, insta-lovey but I think in this plot framework, it makes sense (plus, teenagers in general I think are prone to insta-love. In my day, we called it a crush.) I appreciated that it was a pretty clean read; I would be comfortable with a teenage girl reading this book. Yes, sex happens, but there are no details and it would easily open discussions on how do you deal with lust?
I liked it but I didn't love it. I definitely want to keep reading to see what happens to each of the characters -- and oh my word - that ending. A little bit cruel to the reader. Just a little.
★ = I did not like it
★
★ = It was okay
★
★
★ = I liked it
★
★
★
★ = I really liked it
★
★
★
★
★ = I loved it