Library Collage - week of July 14
There are 5 branches in our local library system. This is the branch closest to our house that we visit the most often.
Source: http://activerain.trulia.com/blogsview/642709/amarillo-library-is-getting-a-makeover
Here is a shot that shows the gorgeous beams inside:
Source: http://www.team-psc.com/p1_pscwd.html
Somebody took this photo at nighttime:
Source: http://www.visitamarillotx.com/visitors.cfm?p=Attractions&SD_ID=76
I also visit this branch fairly frequently. In my opinion, the very best children's librarian works at this branch. She is an older lady who greets everyone with a warm smile. She remembers people really well and leads an awesome kids' music and storytime each week. My son and I loved going there when he was little!
Source: www.amarillolibrary.org
This is the Mary Bivins home. She left it to the city and it was used as the library from 1955 - 1976. There is a LARGE part of me that wishes this was still a library for our city. Can you imagine this being your library??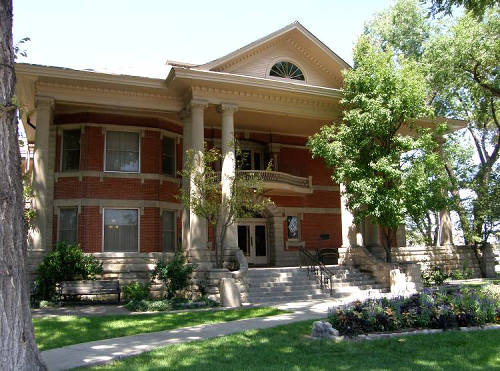 Source: http://www.texasescapes.com/TOWNS/Amarillo/Bivins-Home-Amarillo-Texas.htm