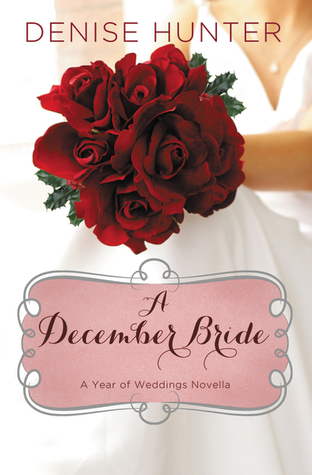 Book Description


What started as a whim turned into an accidental — and very public — engagement. Can Layla and Seth keep up the façade in Chapel Springs this holiday season - for the sake of her career...and his heart? Under normal circumstances, Seth Murphy — the best friend of Layla O'Reilly's ex-fiancé — would be the last person she'd marry. But the news of their upcoming (and phony) nuptials convinces a big client that Layla may be high-society enough to work for his agency — a coup that would put her fledgling home-staging business on the map. Seth has secretly loved Layla for years, even when she was dating his best friend. Maybe she'll never forgive him for the way he hurt her back then, but he has to try. And Layla is willing to keep up their engagement farce until she's landed her client.
For Layla, it's the chance to save her career. But for Seth, it's his last chance to win her heart.
Review


I received an eARC copy of this book from the publisher via NetGalley. Here is my honest review.
A December Bride is a novella and is the first in the A Year of Weddings series celebrating a bride each month. An engagement of convenience is so much like a marriage of convenience, one of my favorite romance story premises; the Christmas setting is just icing on the cake!
Layla is looking to prove that she no longer pines for her ex-fiance. Seth always liked her and attempts to protect her at the wedding by proclaiming to the ex-fiance that they are engaged. Despite Layla's resentment towards Seth, she sees the fake engagement as a boost to the business she is trying to start.
I really liked Layla's spunk and Seth's quiet strength. Since this is a novella, there certainly could have been more to the story. However, Hunter does a really good job showing the connection that Seth and Layla had a few years ago, which makes their relationship very believable. This is an inspirational romance, so while there are a few scenes with swoon-worthy kisses, there is nothing more risque than that.
★ = I did not like it
★
★ = It was okay
★
★
★ = I liked it
★
★
★
★ = I really liked it
★
★
★
★
★ = I loved it