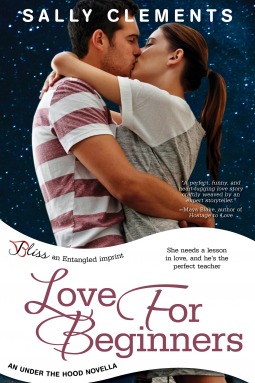 The release date for this book is today: May 27, 2014
Book Description
Mechanic Melody Swan is looking for a man who can share her hopes and dreams, but she swore she would never lose herself to passion. When sexy Heath Starr agrees to temporarily sub in the Under the Hood garage for his sister, Mel sees the perfect opportunity to enjoy being with a man without becoming attached.
Heath came to Meadowsweet to photograph nature, not find a hookup, especially since his last relationship ended in disaster. He vowed he'd never break another woman's heart, and in turn, protect his own. Still, when Mel offers to serve as his outdoor guide, he can't refuse.
Mel may say she's only looking for right now, but her body is speaking a whole different language. And Heath's viewfinder is drawn to her time and again. When the two find themselves isolated in a rustic cabin, they could both break their promises if they aren't careful…
Review


I received an eARC copy of this book from the publisher via NetGalley. Here is my honest review.
This is the first book I have read in the Under the Hood series yet it can be read without having read the first book. The series follows a group of women trained as mechanics that band together and open their own garage. I think this is such a great setting for a romance book. Mel was fairly likeable as the heroine. She is shy and hesitant about love - which is a bit of a stretch. I think if there had been a little more development to highlight her shyness and tomboy spirit it would have been more believable. Heath (what a name for a romance hero, right?) is such a laid-back, yet hard-working guy it was hard to believe he was from New York City. However he was super sweet yet completely a guyat the same time.
One thing that Clements did that I appreciated was that both Mel and Heath were determined to reach out for the happily ever after - even though Mel beat him to it!
★ = I did not like it
★
★ = It was okay
★
★
★ = I liked it
★
★
★
★ = I really liked it
★
★
★
★
★ = I loved it