I ended up working much later than I had anticipated yesterday and while I accomplished a lot (at work), I also had quite a few distractions that slowed me down. I even missed American Ninja Warrior which bummed me out when I realized it!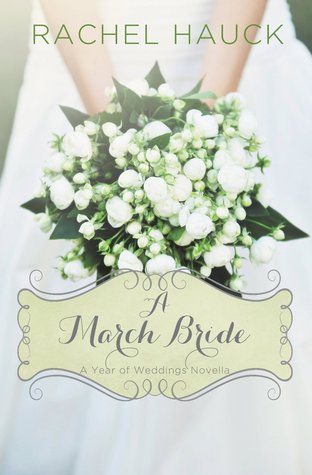 I read a little Sunday night, which was technically Monday, before turning out my light. I began A March Bride by Rachel Hauck. I did not realize that this book was a novella in her Royal Wedding Series so that was a sweet little surprise!
Then after work and before bed on Monday, I finished the book. I enjoyed it and will rate it with 4 stars. I find it's hard for any novella to rate 5 stars because I always want more!
I also started Accidents of Marriage Monday evening. It was really hard to read - in that "emotions are being torn" way....I am looking forward to reading a bit more tonight. I am estimating that I am about 30% - my Kindle is back in the bedroom and I'm too tired to get up and walk back there to check. And my house isn't larger than normal so it's a pretty lame excuse.
How has your progress been? I checked out the Monday challenges today and they both sounded super cool! I had no chance to even remember to look, let alone participate; it is nice to see all the creative ideas out there.