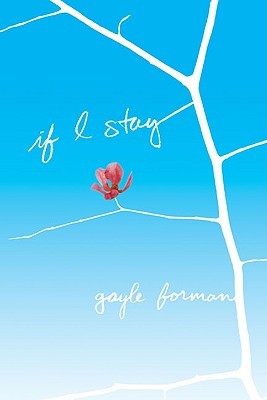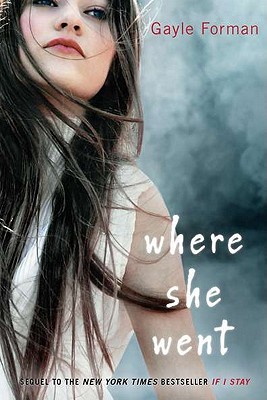 Book Description
Just listen, Adam says with a voice that sounds like shrapnel.

I open my eyes wide now.
I sit up as much as I can.
And I listen.

Stay, he says.
Choices. Seventeen-year-old Mia is faced with some tough ones: Stay true to her first love—music—even if it means losing her boyfriend and leaving her family and friends behind?
Then one February morning Mia goes for a drive with her family, and in an instant, everything changes. Suddenly, all the choices are gone, except one. And it's the only one that matters.
If I Stay
is a heart achingly beautiful book about the power of love, the true meaning of family, and the choices we all make.
It's been three years since Mia walked out of Adam's life.
And three years he's spent wondering why.
When their paths cross again in New York City, Adam and Mia are brought back together for one life-changing night.
Adam finally has the opportunity to ask Mia the questions that have been haunting him. But will a few hours in this magical city be enough to lay their past to rest, for good - or can you really have a second chance at first love?
Review


Source: Borrowed from the library
I belong to the Penguin Loves YA group over at Goodreads and for July the book pick was the dualogy
If I Stay and Where She Went by Gayle Forman. There is a movie coming out (August 22) and so I wanted to read the series before the movie came out. I borrowed it and began reading without delving into the synopsis.
From the first sentence, I was in the grips of this book. I did not want to put it down. I'm sure that I did for brief moments to switch the laundry or make dinner but it was a page turner. Not in the traditional, who-dun-it mystery sense. No...Forman created a quirky, wonderful family that in just a matter of pages you fell in love with.
And as a reader, I felt like I was there. The shock and the horror and the sorrow were genuine emotions that consumed me. I read quite a bit and enjoy most of what I read. This is a book that I enjoyed not because it was full of feel-good, happy-ever-after bliss. No, it was because Forman expertly captured human emotion. At the beginning, I thought the book would be whether Mia would choose to go to New York and pursue her education at Julliard or stay closer to her boyfriend Adam. It wasn't as simple as that.
And of course, Mia chooses to stay -- but it is not clear at the end if she chose to stay with Adam or not. So I began the second book thinking it was going to pick up very shortly after the first. I was wrong - but happy to be. Where She Went is told from Adam's perspective and takes place three years later. It shows how Adam has suffered because while Mia chose to stay, she didn't stay with him. Just like the first book, this book was emotionally gripping. It also focuses on a very brief span of time; the latter portion of the book explores one night where Mia and Adam reunite. Forman again shows her skill as an author by showing the healing that Mia has been experienced during the past three years as well as Adam's acceptance of what he hasn't been able to deal with in the same time frame.
I am so glad that these books crossed my radar. They are incredibly well done and are on my best of list for the year. I am not sure if I am looking forward to the movie or not. I haven't watched the trailer or anything because I just don't want to spoil the effect of reading the book. For readers, movies rarely are as good as the book and I admit that I am not sure how the movie could even come close.
★ = I did not like it
★
★ = It was okay
★
★
★ = I liked it
★
★
★
★ = I really liked it
★
★
★
★
★ = I loved it