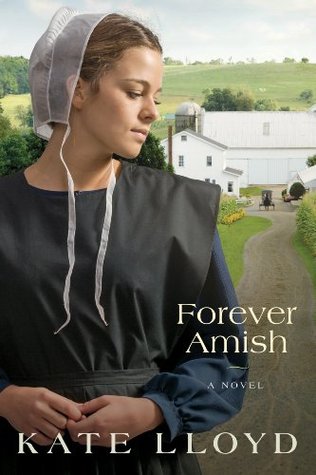 Book Description
It's the Last Thing She Expects to Find
Sally Bingham needs some time away to sort through the changes in her life and to rethink her upcoming marriage. Despite her ailing father's hesitations, she takes off for a bed and breakfast in Lancaster County for a weekend away. But her best-laid plans leave her in a near collision with a bishop's buggy and in the home of a mysterious Amish woman named Lizzie. Lizzie introduces her to a different perspective on life, a charming farmhand named Armin— and opens a Pandora's box that will forever change Sally's life.
The latest book in the Legacy of Lancaster trilogy, Forever Amish introduces us to a young woman about to uncover a shocking secret and find an invitation to a new way of living. This is a story of forgiveness, legacies, and the ties that bind through generations.
Review


I received an eARC copy of this book from the publisher. Here is my honest review.
I have always enjoyed reading stories set in the Amish lifestyle, so I was sure I would enjoy this one. I typically choose books to read based on the title and/or cover. This means that a book is usually a complete surprise when I open it; this book had two very pleasant surprises inside! First, the main character has raised and competitively shows Corgis. We have two corgis and so it was such a treat to see this breed featured in the story. It's just a little detail, but brought extra smiles as I read. The second surprise is the premise for this book. Sally is not Amish but ends up visiting the area and staying with the family. This is the first book that I have read in this sub-genre where the two characters that are falling in love are not both Amish. I think it is probably rare for someone to join the Amish faith as an adult and that was a surprising twist. Lloyd did a great job with this story!
I didn't realize until writing my review that this was the final book in a series. Very well done as it can be read as a stand-alone.
★ = I did not like it
★
★ = It was okay
★
★
★ = I liked it
★
★
★
★ = I really liked it
★
★
★
★
★ = I loved it