Book Description
Regina Beswick never dreamed of faraway places. She's happy with her life as a classic car mechanic and owner of a restoration shop.
But an unexpected visitor and the discovery of a fairytale, drawn by her great-grandma, causes Regina to wonder if she might be destined for something more.
Tanner Burkhardt, Minister of Culture for the Grand Duchy of Hessenberg, must convince the strong-willed Southerner, Miss Beswick, that she is his country's long-lost princess. Failure could destroy his reputation and change his nation forever.
As Regina and Tanner face the challenges before them, neither are prepared for love to invade their hearts and change every thing they believe about themselves.
However, when a royal opponent nearly destroys Regina's future, she must lean into God and trust He has sovereignly brought her to her true and final destiny.
Review


I received an eARC copy of this book from the publisher. Here is my honest review.
Rachel Hauck has officially become one of my favorite authors with the second book in this series. I read the first book, Once Upon a Prince, and looked forward to the next book. (There is a third book too - yea!)
The idea of finding out that you are a long-lost princess sounds very romantic; Hauck did keep the romance but also did a great job exploring the emotions of having a life-altering decision before you. At the core, this book is about identity and how we define ourselves. It's so often in our family or our jobs when ultimately, it should be in who we are in the Lord.
Reggie was a a great modern-day strong princess and Tanner was sweet. His character reaffirms that we all have moments, decisions that were questionable, but the Father still loves us.
Read this book! Only after you've read the first book. It could be a standalone read, but the experience will be much richer if you read in order.
★ = I did not like it
★
★ = It was okay
★
★
★ = I liked it
★
★
★
★ = I really liked it
★
★
★
★
★ = I loved it
Want to Know More?


You can find the author here:
Rachel Hauck
Once Upon a Prince
(Royal Wedding #1)
How to Catch a Prince
(Royal Wedding #3)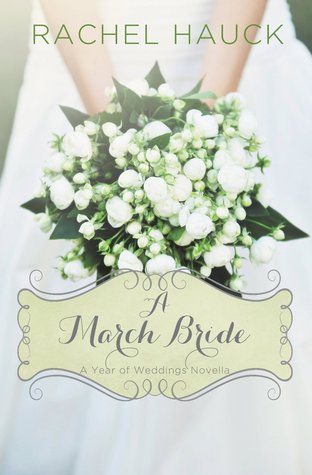 I'll be reviewing
A March Bride
soon!