It's hard to believe that it is time for another
Bout of Books
readathon! School is starting soon so I have been working more and more each day in preparation. Despite my busy schedule, I can't imagine not reading along with everyone; I am keeping my goals pretty simple for this week.
You can sign up to join in at the link above. See the
schedule
here.
It is fun to see some of my favorite bloggers & youTubers hosting challenges this week. I'd love to participate in every challenge if I'm being honest but I just don't see it happening this week.
I am going to focus on getting some books read that are in my review pile. Here's what I've got lined up for the week.
I picked up
The Headmistress of Rosemere
on audiobook at my local library for a car trip that I took last week. I am about half-way through and hope to finish listening to it this week during another car trip. I tried to listen earlier this week while working around the house but I couldn't concentrate on the story. I found that I kept missing key elements and so will keep audiobooks for those times when I can more attention to listening than to other tasks.
Image Source: http://www.vectorstock.com/royalty-free-vector/question-mark-vector-899320
It's a Mystery Read! I will stop by the library to pick up another audiobook to take on my car trip in case I finish the audiobook above. But I'm not sure what it will be. Any suggestions?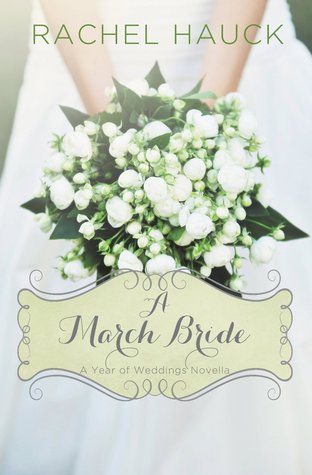 Rachel Hauck is an author that I have discovered this year and she quickly became a favorite. I have read a few other books in this series and when I saw
A March Bride
I quickly requested it for review!
Earlier this year I read
The Good Wife
which at the time was a step away from my typical books. I love romance stories but hadn't read really read any contemporary fiction that looked at a marriage years down the road. I really enjoyed it and I think
Accidents of Marriage
will be very similar in looking at a marriage after the first blush of love.
As my son gets older, he is more observant of the world around him and asking more complicated and in-depth answers. I admit that I am often stumped at what to say. Not really what the answer is but what is the appropriate level of information for his age. Any other moms struggle with this as well? It will be interesting to see what
Answering Your Kids' Toughest Questions
has to say. I will start this book but I don't believe that I will finish it as I take much longer to read non-fiction - I like to ponder and really absorb the information.
I'll be posting short updates this week; I hope you'll come back and check out my progress.
Are you reading along? Leave a comment if you are ~ I'd love to stop by and see your progress!